Social casual gaming with a purpose! Enter your private Arcade Arena and get ready to immerse your team in fun and engaging multi-player games that organically create fun social interactions for all players age 8 to 80. Accompany that with your own food and beverage for the two hour experience of a lifetime.
Whether your team is pulling off the greatest museum heist this century, evading the rampaging lava or hunting down ghosts on the battlefield we use custom designed games to bring your people closer together for a shared experience that'll leave them noticeably closer than before.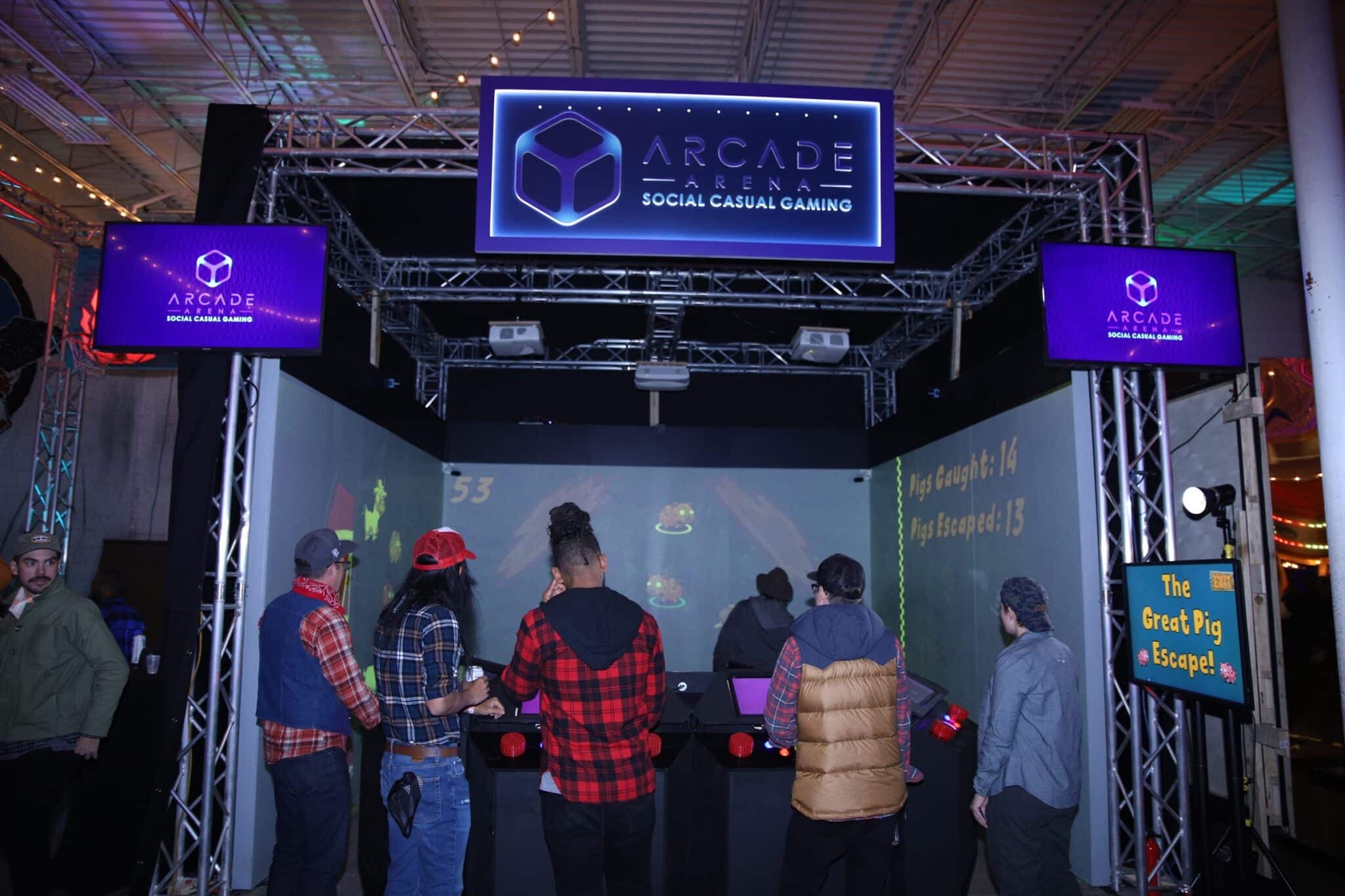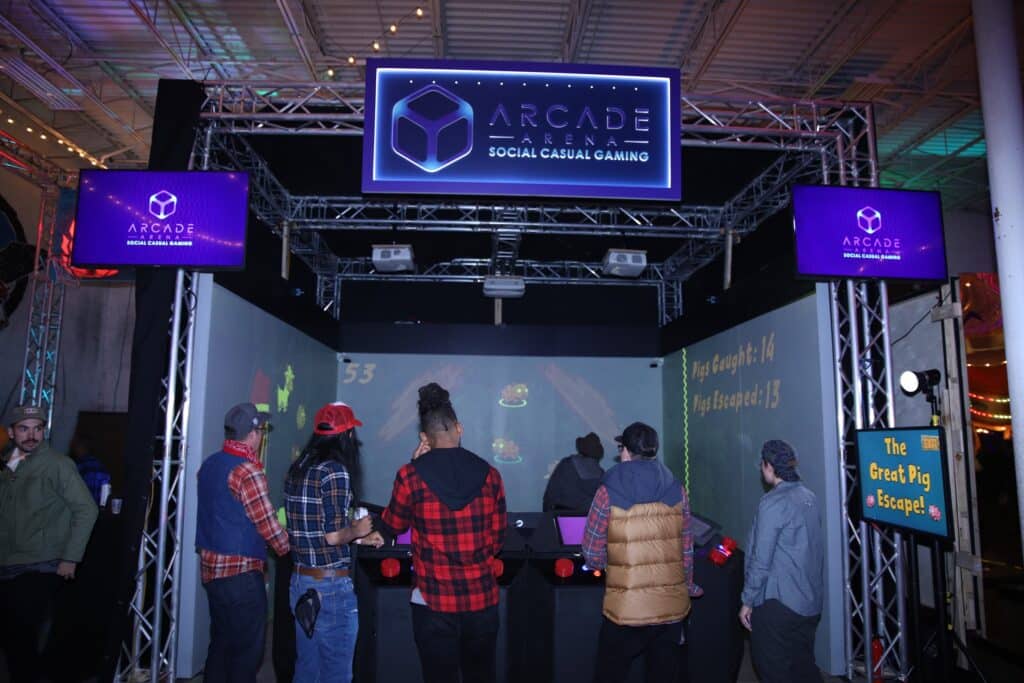 The Arcade Arena Experience
Utilizing traditional arcade controls, projection mapping, touch screens, motion tracking and hd sound, your team will feel immersed in the whatever games you choose for your two hours of play-time.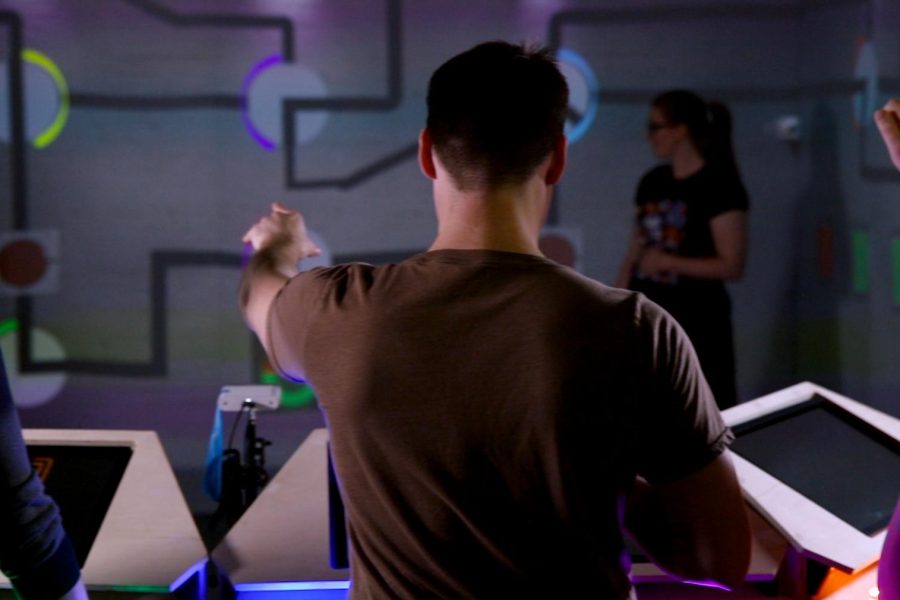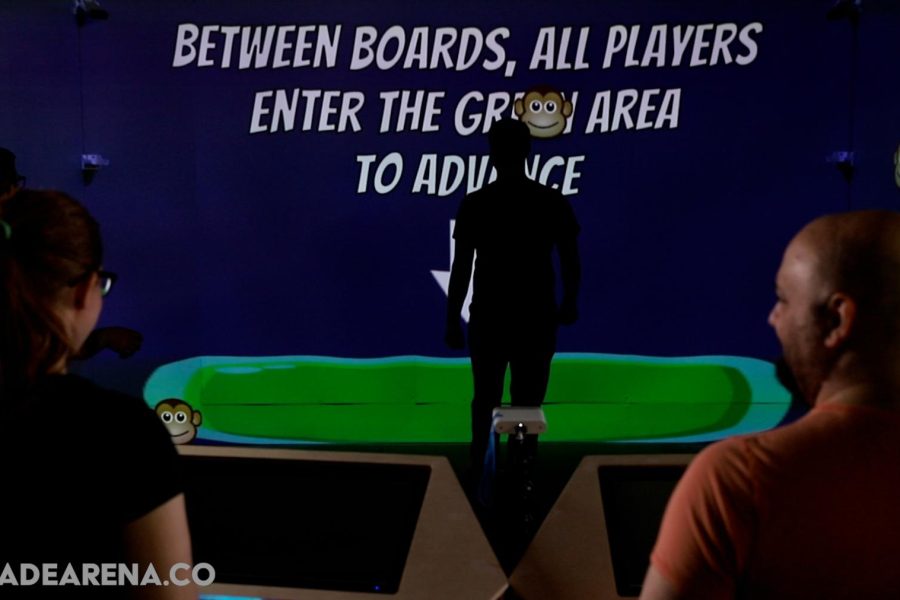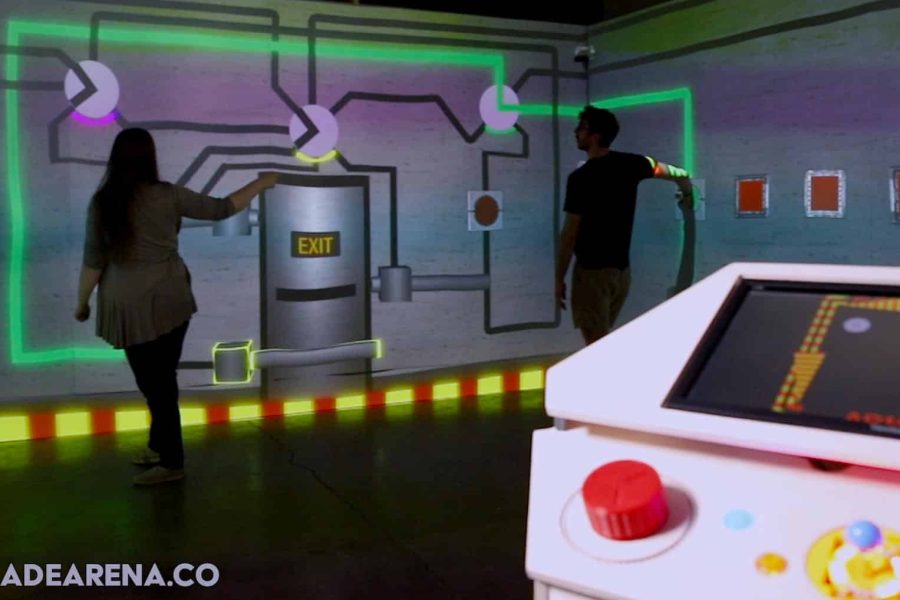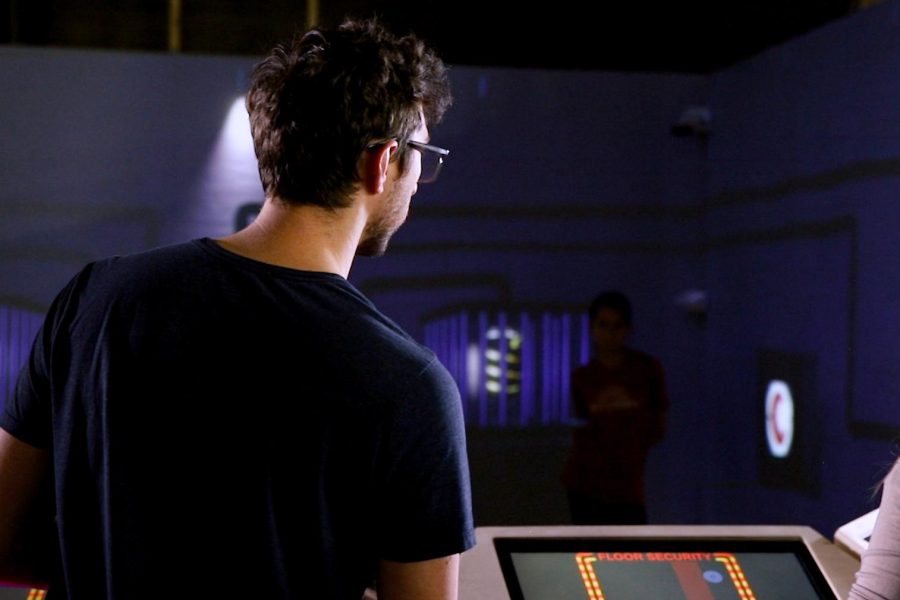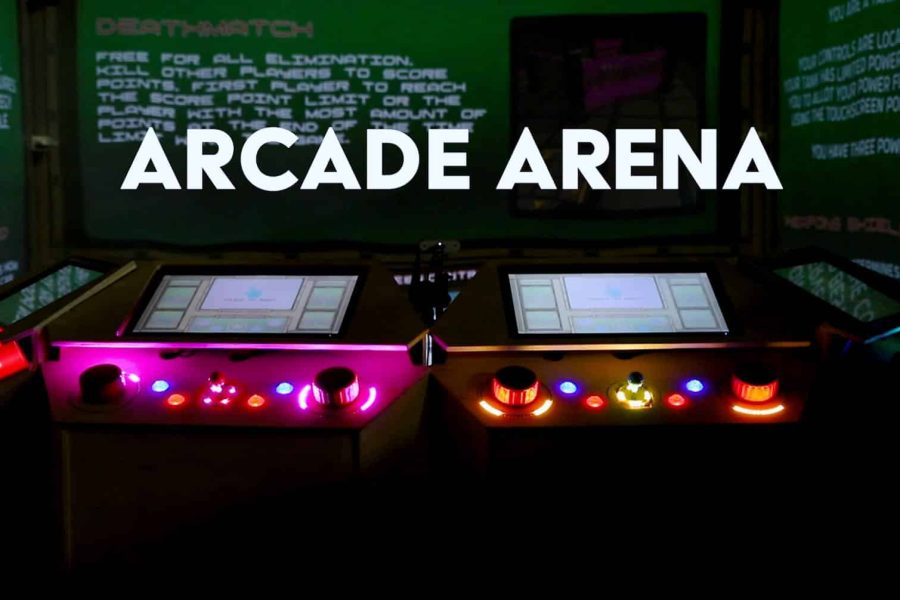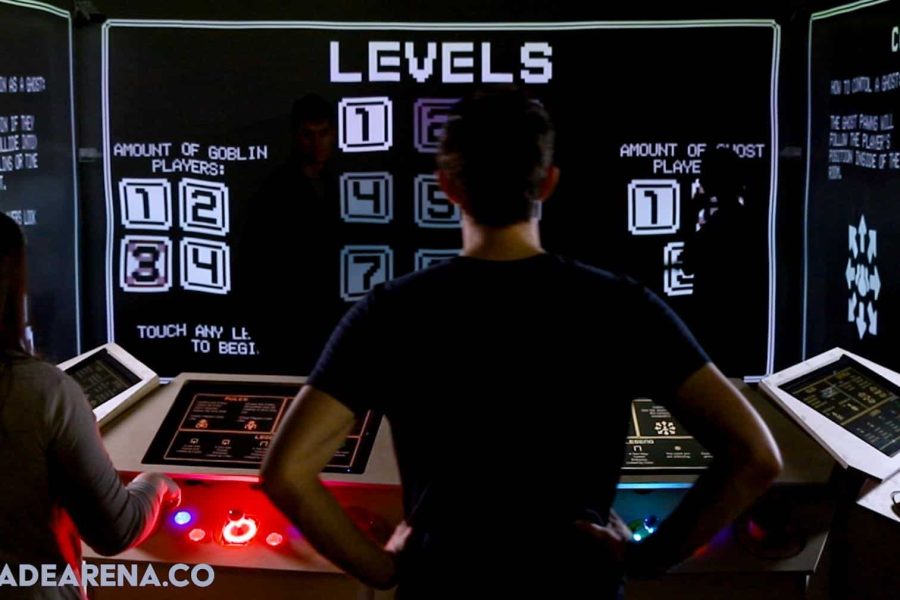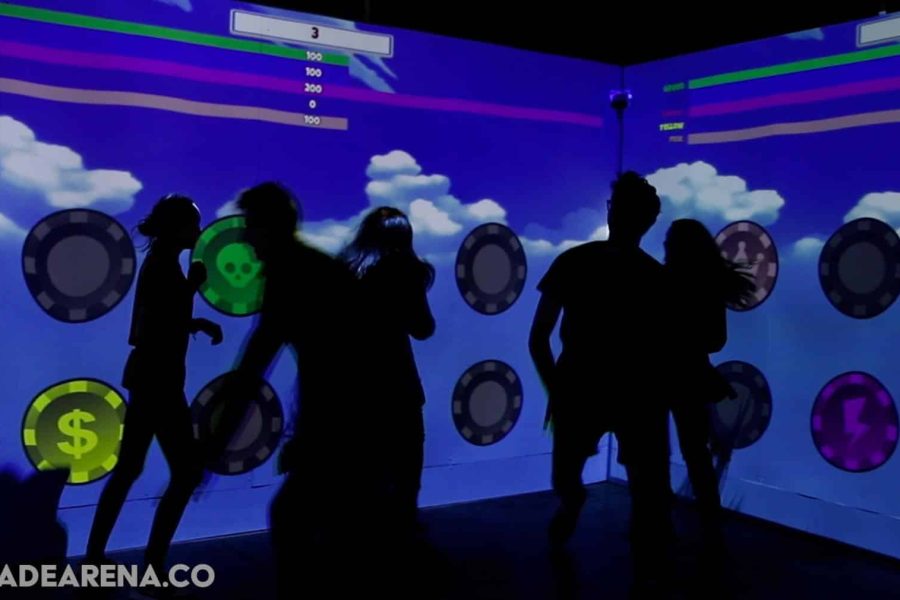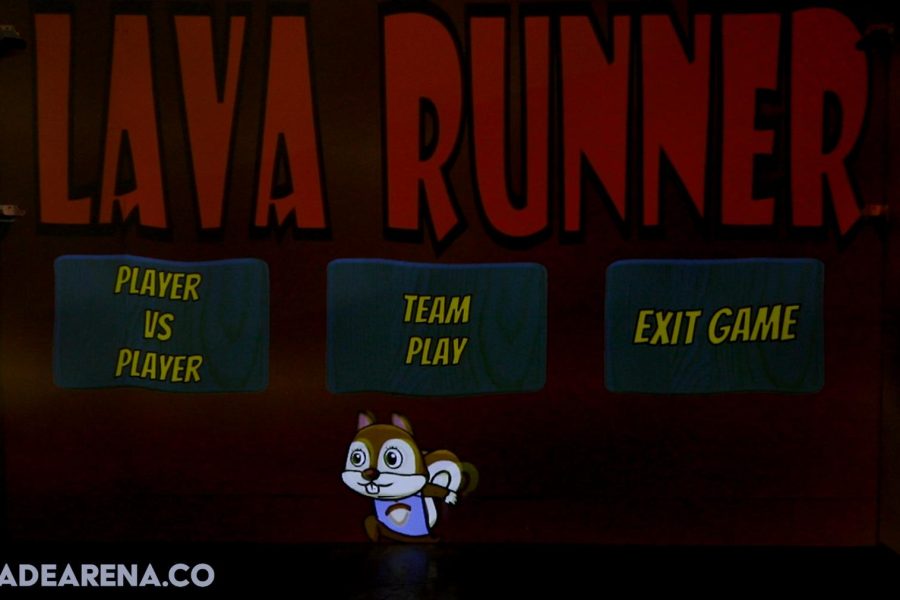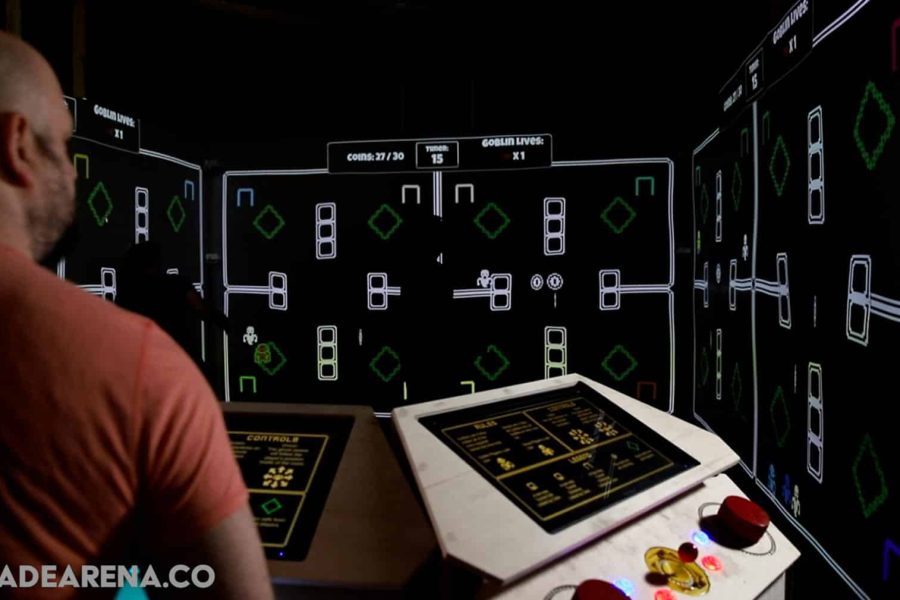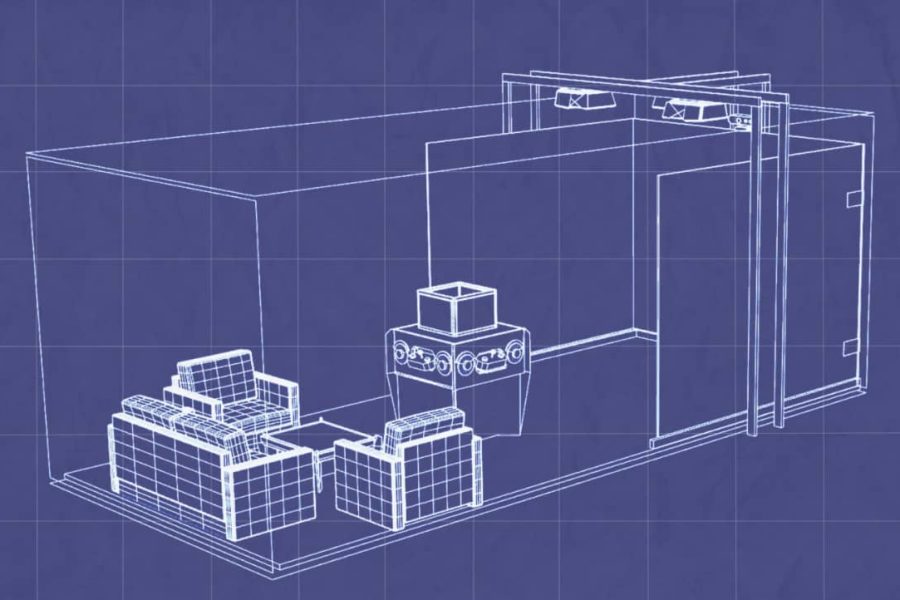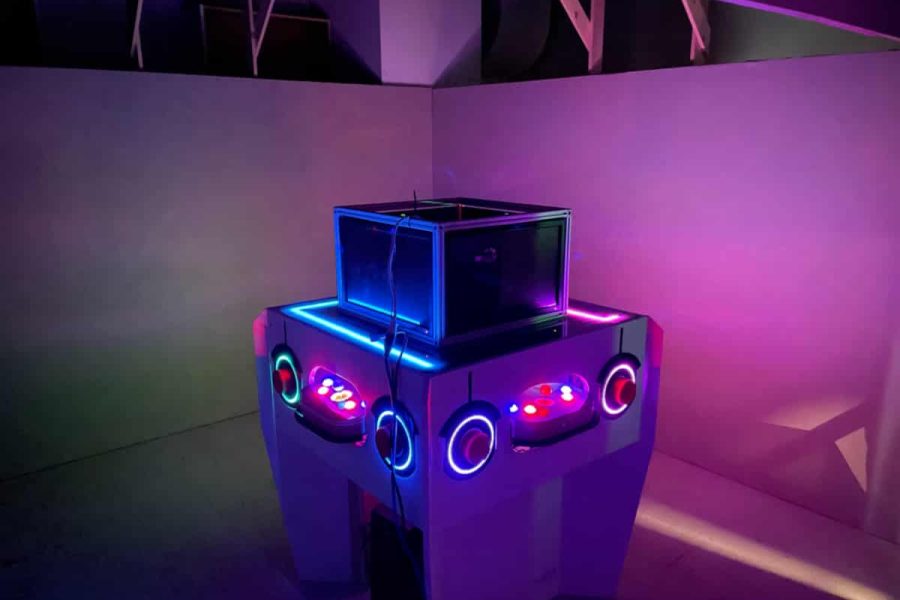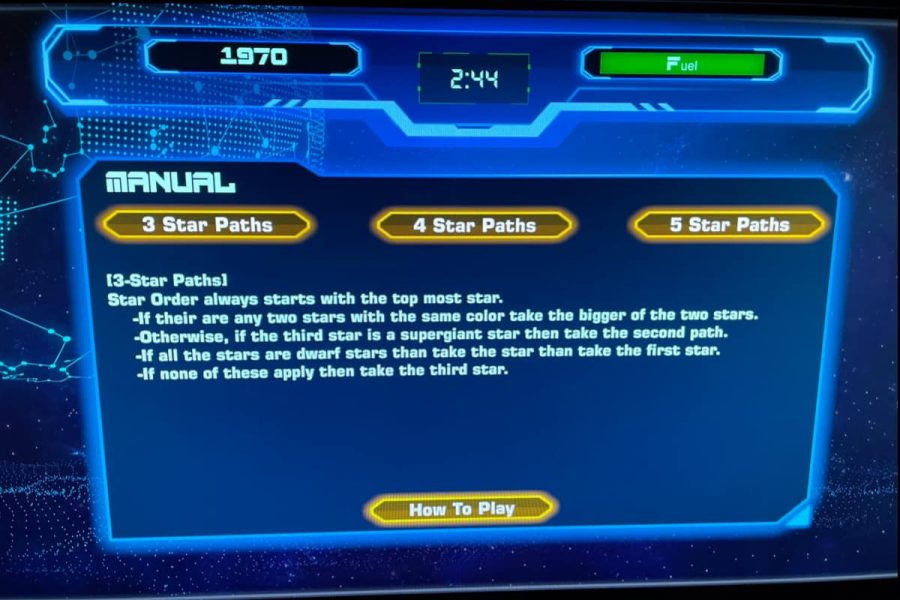 That whole concept of forging alliances and working together is what Arcade Arena's designers and staff thrive towards—the ideas of collaboration, communication, teamwork, and fun. And based on the experience we had, they absolutely nailed it! I would bring my family back again and again (and I know they would happily go because when our two hour slot was over, none of them wanted to leave).
Nicki B.
December 2022
This was an exceptionally fun experience. We try a lot of different things and this was every age level, intense, fun, exciting, make of it what you want, it was really fun!
Annette N.
December 2022
Stopped in last night with friends. Had no idea what to expect coming in, but we had a blast! The attendant was very thorough in explaining everything and was also very patient with us while we figured out the games. I definitely recommend this place, whether it be just for a friends outing, a birthday party, a work social event...anything
Read More
Jacqueline T
December 2022
We had a blast! Took a mix of teens, adults, and older kids, and everyone was challenged and had a great time. We'll be talking about this for a long time to come. Staff were right there every time we needed something, and suggested the games or adaptations that were the highlight of the stay. I loved that we had a lounge area and a fridge for snacks, we could play, take breaks, and all be comfortable - a really fun cooperative experience.
Read More
Jamie B
December 2022
I went with a work group yesterday. This was really fun. Games are very creative and interactive. I like that some games can be played with just a few and some up to 8. This really allows for groups to make sure everyone can participate and feel included.I definitely got some cardio bursts in during the coin grab game! Loved the Heist interactive "escape room" too. The space is laid out nicely to allow comfortable space for when I wasn't actively playing a game. The host was helpful and gave tutorials on how to play the games. I would definitely.go back!! Great place for a birthday party or family gathering.
Read More
Christine R
January 2023
Ready To Experience Arcade Arena?