Arcade Arena is a casual gaming environment that allows your team to relax in style.
We use projection mapping technology, motion tracking cameras & LiDARs to bring video games to real life. You will physically interact with our custom built games by moving your body, using giant touch screens and traditional arcade controls to play, compete, and win. Bring your own food and drinks, and get ready to play!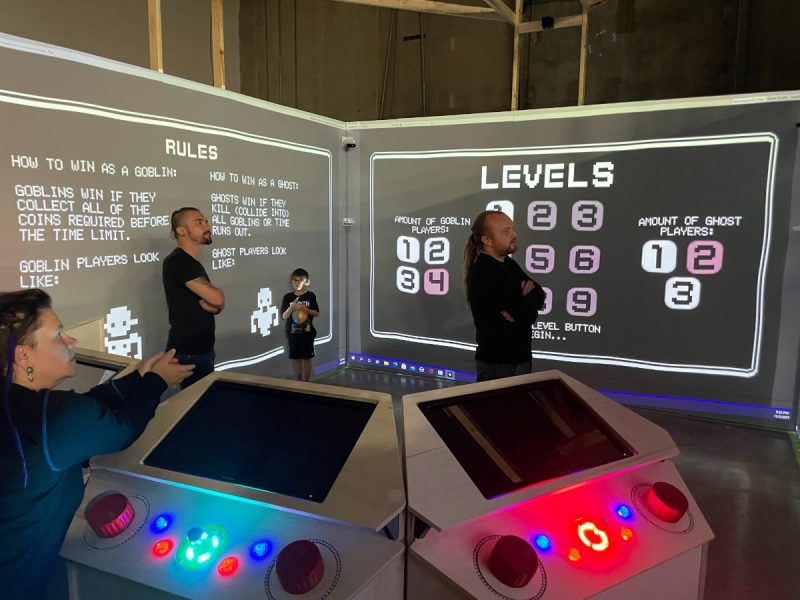 We've spent years asking questions such as; Why is being connected to others more important now more than ever?; What are people really looking for when they are doing "team building"?. We're on a quest to create an activity design with intent. 
We create and operate physical experiences that promote self-discovery. We do this by creating fun spaces for teams, families, and experience seekers to experience emotion.
We believe you are who you are because of what you remember. Your memories make you who you are.
Ready To Experience Arcade Arena?