Team Building Event in the Twin Cities
Immersive Gamebox In MINEAPOLIS & ST PAUL

Are you looking for your next great activity? Check out the NEW Arcade Arena!
Enter your local private Arcade Arena in the Twin Cities, Minnesota and get ready to immerse yourself in a fun and engaging multi-player game that organically creates fun social interactions for all players age 8 to 80.
Utilizing traditional arcade controls, projection mapping, touch screens, motion tracking and hd sound, your team will feel immersed in the whatever games you choose.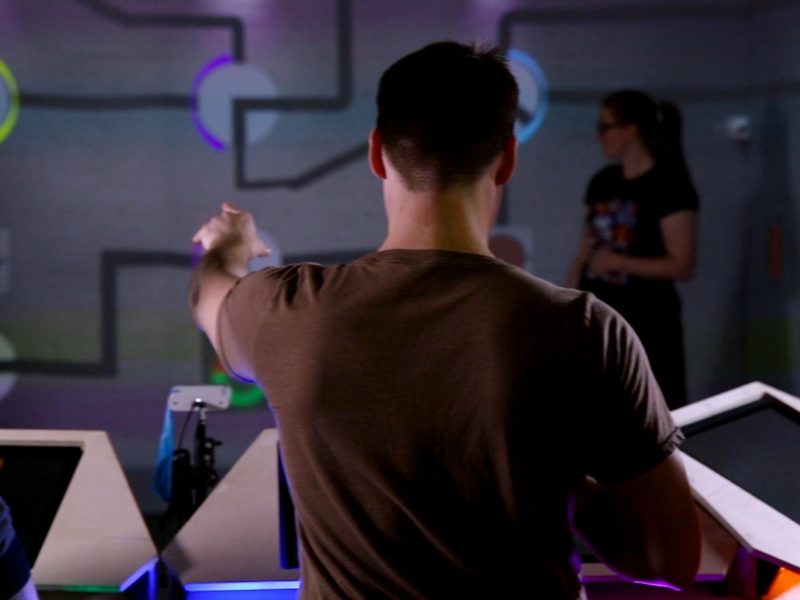 Arcade Arena in The Twin Cities
We release limited tickets each month, join the mailing list to get notified of ticket drops! Get your tickets and then join your friends and family in the Twin Cities ultimate interactive gaming experience.
Do you live in or around Minneapolis & St Paul, Minnesota?